Facts and figures for the 1921 Census released this week
3-4 minute read
By Jessie O'Hara
14 January 2022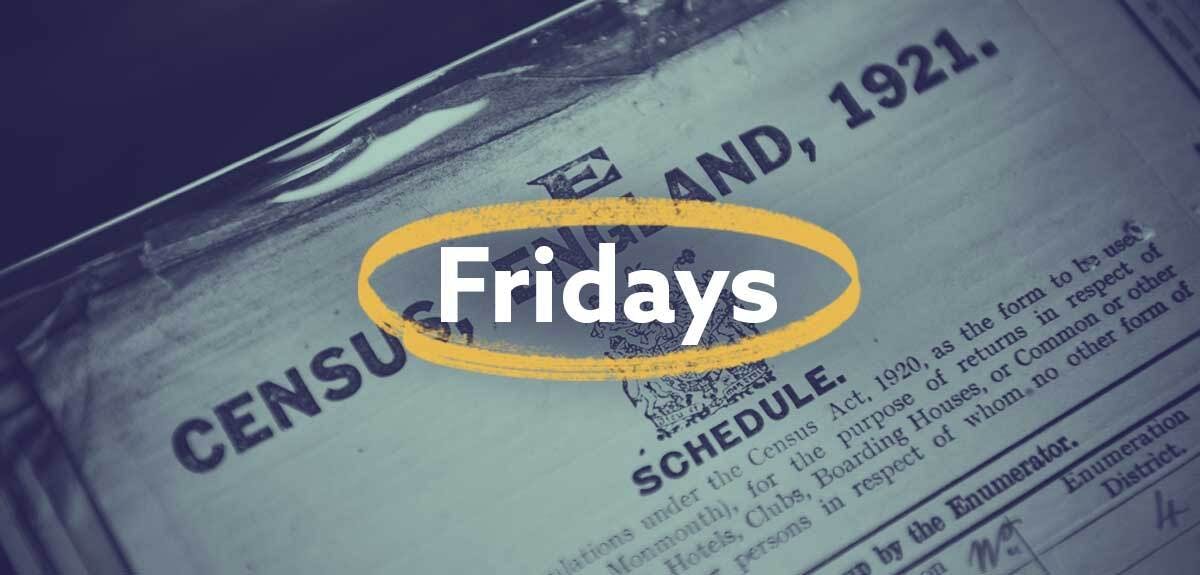 Our new record release this week is one like no other. Discover a bold portrait of 1920s Britain with the 1921 Census of England and Wales Official Reports.
In case you missed last week's big release, for the first time, the 1921 Census of England & Wales is now available online, only at Findmypast. And this week, we're bringing you a resource that will enrich your 1920s research even further.
After the 1921 Census was taken, clerks spent six years gathering the data and compiling statistical reports both regionally and nationally.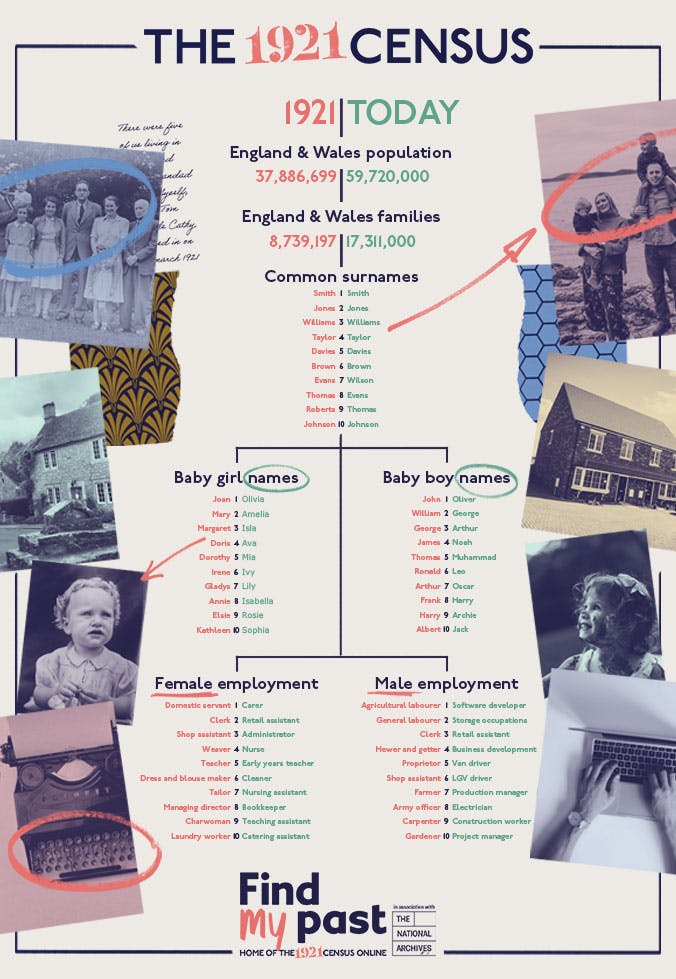 These reports covered everything from statistics on population density per county, marriage status, orphanhood, movement through the country - and as it was the first census to record employment information, it also compiled statistics on industries.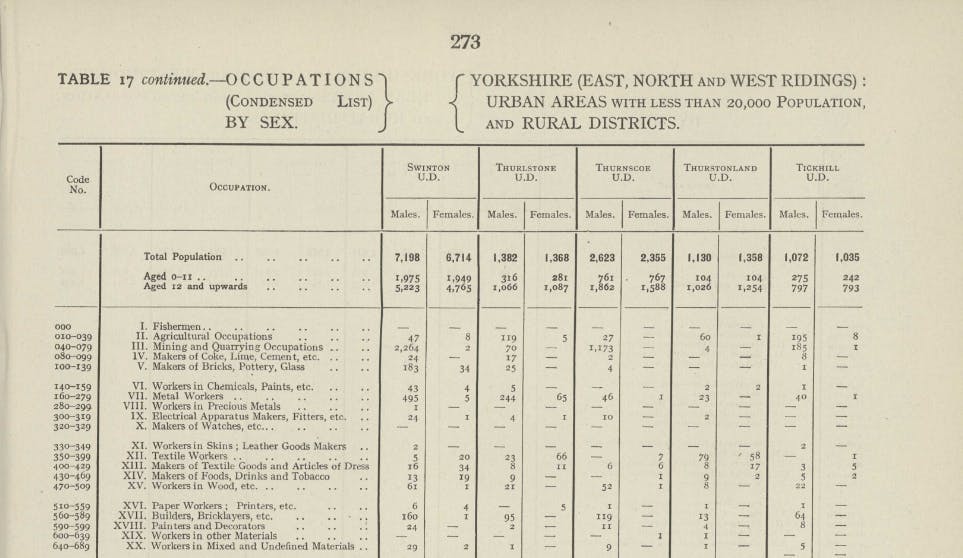 These statistics informed governmental and health policy throughout the country. And since their release, they've been used by a variety of industries and individuals to gain a better understanding of the country at the time. Of course, with the 1921 Census taking place both post-war and during the Spanish flu pandemic, the portrait painted by the reports is eye-opening. Both the statistics and other finds in the 1921 Census echo sentiments of frustration, discontent, and unease.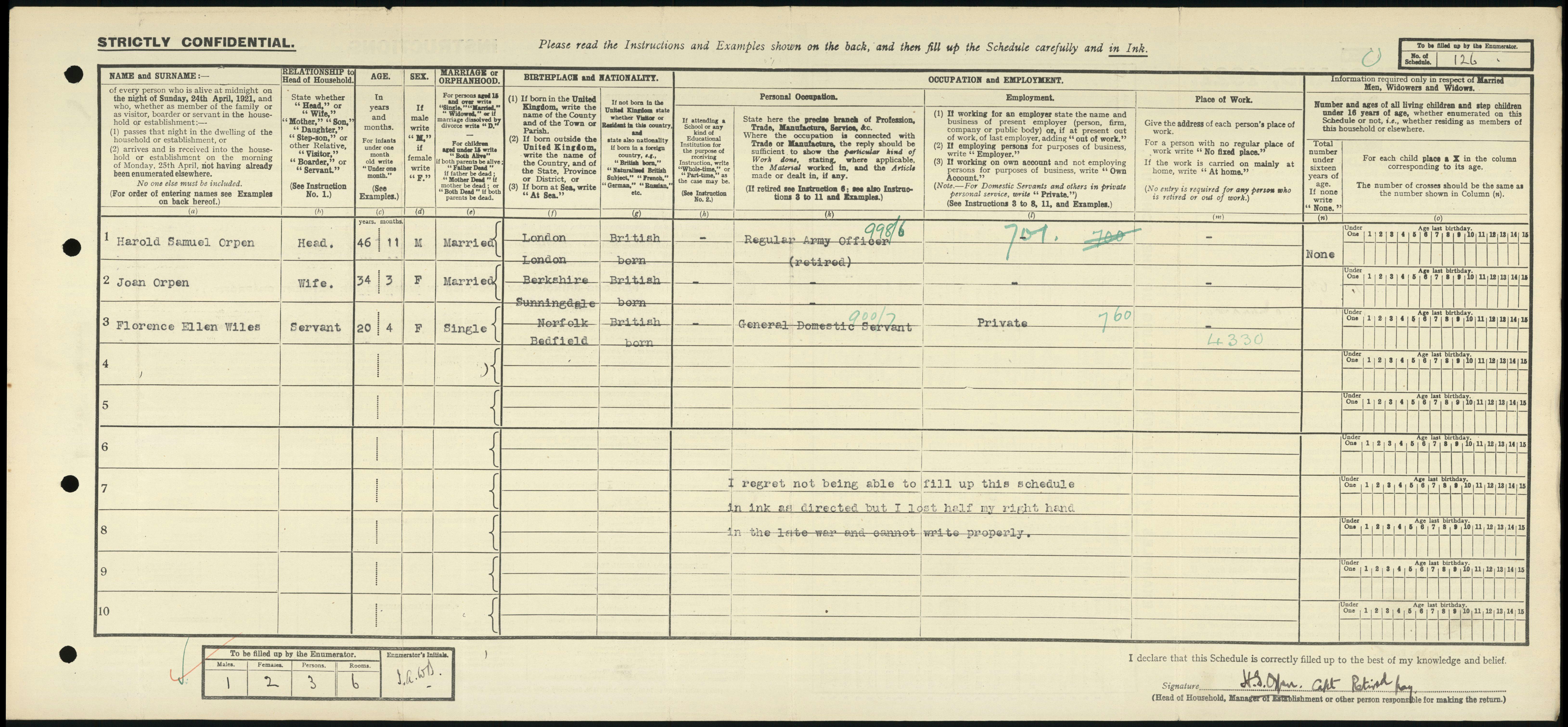 If you've accessed any 1921 Census records since its release, you may have noticed notes scribbled on its pages in green pen. Alongside the publication of the Official Reports, we have also compiled the Occupation Books. These books classify and define all occupations found in the census, and every occupation was assigned a code.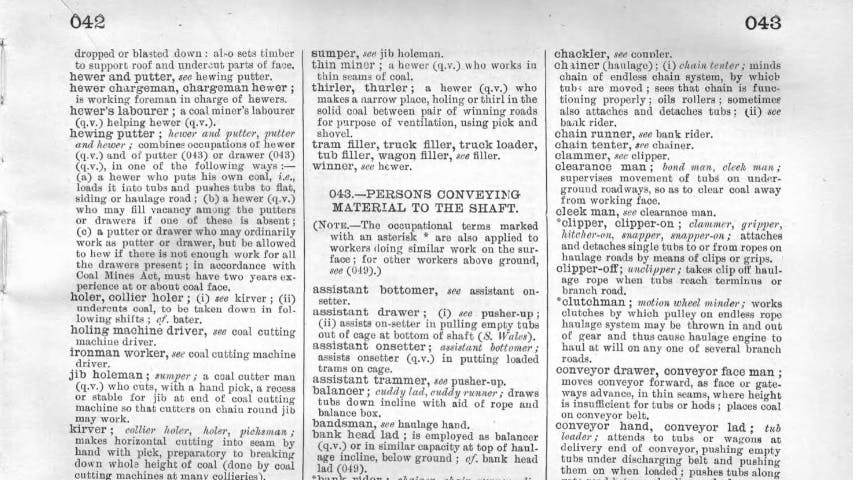 The code was usually three numbers, followed by a slash and another two numbers - the first sequence indicating the industry, and the second indicating the nature of the work, such as unemployed or self-employed. You can read our guide to occupation codes here.
Can't get enough of 1921?
Preserving, transcribing and digitising the 1921 Census for public access has taken us over three years of dedicated work, over 500 employees and partners, and even a specially-built studio. Safe to say, it has been a huge undertaking, and you can read more about the work here.
On the other hand, if you - like us - are fascinated by the picture of 1920s Britain the 1921 Census has helped us piece together, check out this article on everyday life in the 1920s, or this one on the fashion revolution that began post-war.
Did you know you can also search the 1921 Census by address? If you've found all there is to know about your own ancestors, researching the history of your home can become an equally incredible journey to document. Try typing your street name into our address search - who knows which extraordinary lives occupied the same space you do now?
Rest assured that we haven't been idle with newspaper releases as the 1921 Census has launched, and we have an incredible 67,202 new pages to showcase this week. Our five new titles span all across Britain, with papers from Sussex to Tyne and Wear, and even stretching all the way west to Dromore in Northern Ireland. Here's a list of what's new and updated this week.
New titles:
Updated titles:
More on this topic:
Share this article
About the author