Discover the real runners of the First World War and their incredible stories
8-9 minute read
By Alex Cox
8 January 2020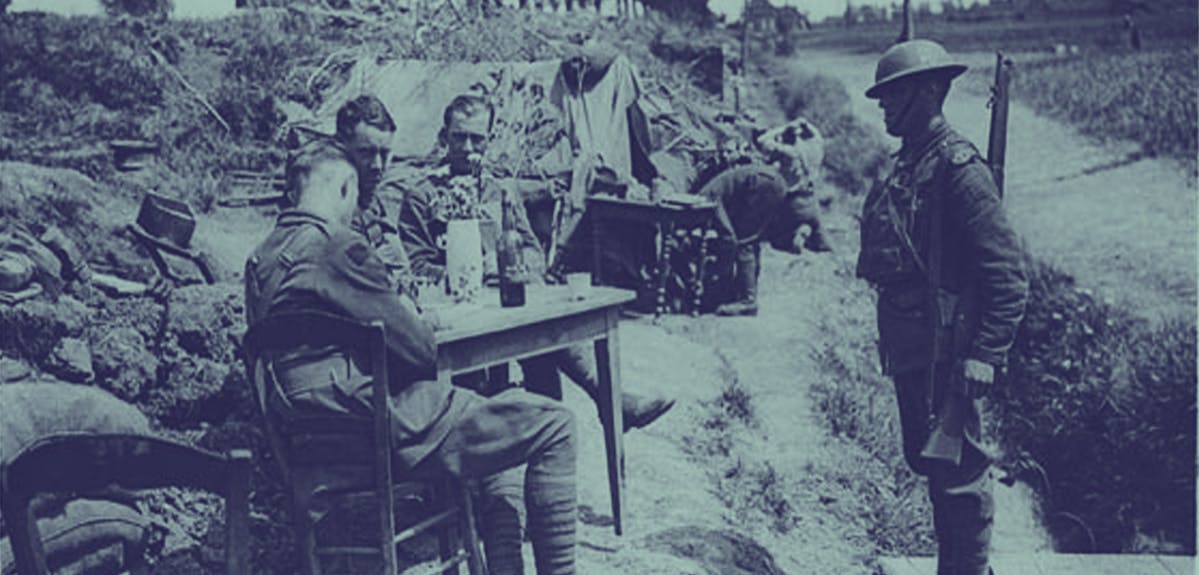 What was a runner in the First World War? These remarkable accounts of real war heroes reveal all.
Sam Mendes' epic war film 1917 depicts two British Army runners tasked with delivering a vital message during the First World War.
The buzz surrounding the movie has ignited interest in the real runners of the First World War and their unbelievable tales of triumph and tragedy. We scoured our records to discover more.
What were runners in the First World War?
Runners were essentially foot messengers. They were men whose primary role was to deliver critical pieces of information from one command unit to another. Not only that, runners needed to make themselves familiar with areas of the front line as their battalions moved in and out.

Map-reading, reconnaissance, speed and precision were essential skills for all runners. Runners were recognisable to other soldiers by the red armband they wore on their left forearm.
Why were runners used in the First World War?
There were a number of reasons why runners were considered the most efficient form of communication between troops on the front line during the Great War.
The relatively new technology of radio communication was unreliable and insecure
Field telephone communication was in its infancy and was time-consuming to set up. Time that was often in short supply during the heat of battle
Carrier pigeons were shot down, could not be set off quickly enough or missed their targets
Battle lines were long and troops were often spread out from one another, making direct communication almost impossible
Why was it so dangerous to be a runner in the First World War?
With the average distance between trenches on the front line at 150 yards, runners tended to cover a lot of open ground, making them sitting ducks for enemy fire. Runners were mainly targeted to prevent messages from reaching their destination. If they were spotted by enemy troops, runners often had to dodge heavy machine-gun, sniper and artillery fire to survive.
The real runners of the First World War
Due to the risky nature of their post, many runners were decorated for their bravery. We delved into our collection of Victoria Cross Recipients 1854-2006 to uncover the extraordinary true stories of five of those men.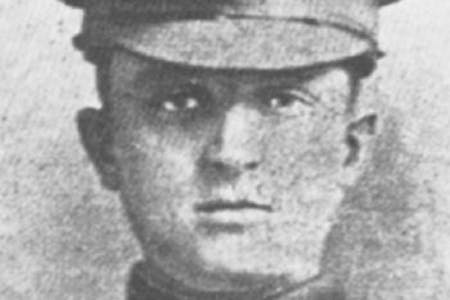 A Withnell paper mill worker born in Hoghton, Lancashire, James was one of fifteen children born to labourer George Miller and his wife Mary. Growing up in immense poverty, James had a tough childhood with five of his siblings dying before reaching adulthood.
In September 1914, James enlisted at Bowerham Barracks, Blackburn and was sent to France in July 1915. He soon saw action at Lens and Loos before his battalion moved to the Somme in April 1916.
During his last leave, he told his sister that he didn't think he would survive the war and hoped he would die a hero. On the night of 30-31 July 1916, his battalion had just captured an enemy position. When the Germans began a counter-attack, Miller delivered his final message.
The London Gazette recorded his act of gallantry:
"Private Miller was ordered to take an important message under heavy shell and rifle fire, and to bring back a reply at all costs. He was compelled to cross the open, and on leaving the trench was shot almost immediately in the back...in spite of this, with heroic courage and self-sacrifice, he compressed the gaping wound, delivered his message, staggered back with his answer, and fell dead at the feet of the officer to whom he delivered it. He gave his life with a supreme devotion to duty."
He was just 26 years old and was laid to rest in Dartmoor Cemetery, France.
Cruickshank was born in Winnipeg, Canada in 1888. The first of five children born to a Scottish father, Cruikshank and his family moved to England in 1903 where his youngest brother John, was tragically killed after falling from a moving tram in 1913.  Robert's middle brother, Percy, also volunteered for the Army and was killed while serving in the Royal Fusiliers on the Western Front in 1917, aged 19. After leaving school, Robert worked as a travelling salesman and served in The City of London Yeomanry (Rough Riders), a volunteer unit between 1908 and 1911.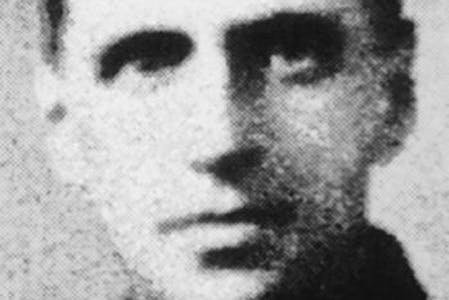 When war was declared, he initially volunteered for the Royal Flying Corps, but soon transferred to the London Scottish Regiment. After training, he was initially posted to the 1st Battalion in France, where he was wounded at the Battle of the Somme in September 1916. He was evacuated to England, but after recovering, he was posted to the 2nd Battalion in Egypt.
Robert won his Victoria Cross during a battle with Turkish forces east of the River Jordan on 1 May 1918. His official War Office Citation read:
"The platoon to which Private Cruickshank belonged came under very heavy rifle and machine-gun fire...the officer in command was shot dead...the only remaining N.C.O. (a lance-corporal), called for a volunteer to take a message. Private Cruickshank immediately responded but was hit. He rose, but, being again wounded, rolled back. After his wounds had been dressed he rushed a third time and again fell badly wounded. Being now unable to stand, he rolled himself back amid a hail of bullets. His wounds were now of such a nature as to preclude him making any further attempt and he lay all day in a dangerous position, being sniped at. He displayed the utmost valour and endurance, and was cheerful and uncomplaining throughout."
Following the action, Cruickshank was evacuated back to England where he recovered from his wounds and was received as a hero. He received his VC at Buckingham Palace on 24 October 1918, his mother and fiancée attending. He served as a Major in the Home Guard during the Second World War and passed away aged 73 in 1961.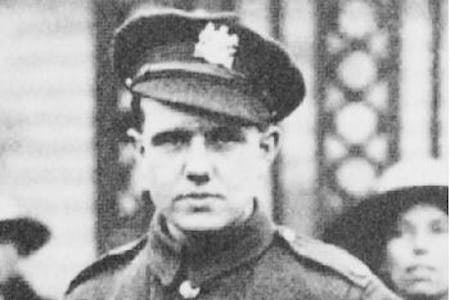 Wilkinson was born in Leigh, Lancashire on 5 December 1896. After finishing his education at St. Joseph's Roman Catholic Day School, he worked as a piecer at Mather Lane Mill, where his father had earlier worked as a spinner.
He volunteered in the Royal Scots Greys at the outbreak of the Great War in 1914 and transferred the following year to the 2nd Battalion, Seaforth Highlanders. Finally, Alfred enlisted in the 15th Manchester Regiment and went to France in July 1916 where he took part in a number of major engagements but escaped without a scratch.
In the autumn of 1916, he went over the top at Fleurs and fought through the entire Somme campaign. He later fought at Arras, the 3rd battle of Ypres and the 2nd Battle of the Somme. His Division, the 42nd, were billeted near Peronne and were resting a few miles from the firing line when the final German offensive started on 21 March 1918.
22-year-old Alfred won his Victoria Cross during fighting at Marou on 20 October 1918. His citation read:
"Private Wilkinson...succeeded in delivering the message, though the journey involved exposure to extremely heavy machine-gun and shell fire for 600 yards. He showed magnificent courage and complete indifference to danger, thinking only of the needs of his company and entirely disregarding any consideration for personal safety."
He later achieved the rank of lieutenant and after ran a sweet shop with his wife before becoming a "tester" at the local coal mine.  A soldier to the end, Wilkinson was desperate to serve in the Second World War and applied to join the Pioneer Corps in 1939. While waiting to be accepted, he served in the Home Guard but was tragically killed in a mining disaster at Bickershaw Colliery just days after being accepted into the Pioneer Corps.
Born in Linwood, Renfrewshire in 1890, Scottish hero Hugh McIver was no stranger to danger. After a tough start in life as one of seven siblings, Hugh braved the dangers of the coal mines before leaving the pits aged 24 when he volunteered as a private in the Royal Scots.
Despite measuring just 5ft 4 inches and weighing in under 10 stone, Hugh was accepted and given the dangerous role of a company runner.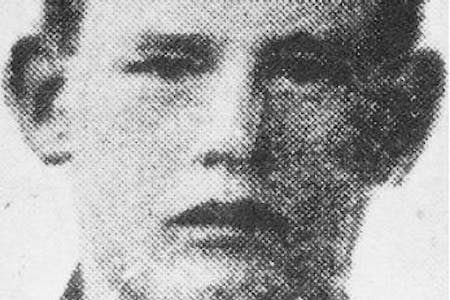 On 21 August 1918, Hugh chased down an enemy scout before running into six enemy troops. Somehow he killed all six before taking a further 20 Germans prisoner. His medal citation read:
"When employed as company runner, he carried many messages under heavy artillery and machine-gun fire, regardless of his own safety. Single-handed he pursued an enemy scout into a machine-gun post where he killed six of the garrison and captured 20 men and two machine guns. At great personal risk, he later succeeded in stopping a British Tank which was firing inadvertently on our own troops. This very gallant action, without doubt, saved many unnecessary British soldiers from death."
Hugh McIver was tragically killed nine days later alongside 26 other British soldiers during an ambush near the Village of Noreuil.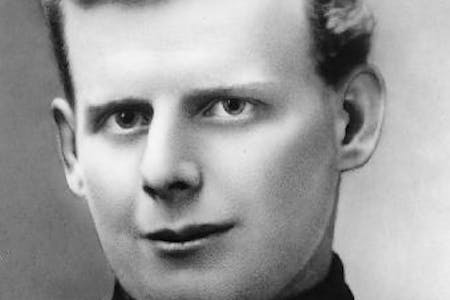 Born on 9 September 1897 in the village of Broughton in Lancashire, James Towers grew up on his father's dairy farm where a childhood spent jumping over dykes and fences prepared him well for his future role as a company runner on the Western Front.
In July 1915, when Towers was just 17, he joined the British Army's West Lancashire Artillery. His true age was discovered and he was discharged and sent home.
The following August, now aged 18, he enlisted in the 5th Dragoon Guards but was soon transferred to serve in the infantry with the 2nd Battalion, The Cameronians and sailed for France in December 1916.
On 6 October 1918, the battalion was defending the village of Méricourt during the German's 100 day's offensive. They had been ordered to evacuate as German forces surrounded the village and opened fire but a party of 30 men from one company did not receive the instructions. Messengers were asked to reach the missing party and guide them back. Five men volunteered and set out individually but all were killed as they attempted to cross no man's land.
Despite witnessing this, Towers, an experienced runner for his company, offered to try. Using his speed and natural agility, he avoided the heavy machine-gun fire and was able to make his way to the trapped men. He led them back to the rest of the battalion in the early hours of the next morning and was awarded the VC for his actions. His citation read:
"In spite of heavy fire opened on him as soon as he moved, he went straight through from cover to cover and eventually delivered the message. His valour, determination and utter disregard of danger were an inspiring example to all."
After the war, Towers returned to Broughton and gave an interview to his local newspaper, in which he described his motivation as:
"
"I felt then that I had to go to the help of these lads. After all, they were my pals".
"
He attended the interment service for The Unknown Warrior at Westminster Abbey on 11 November 1920, and was a regular attendee at dinners and other commemorations for VC recipients before dying in 1977 aged 79.
Trace your First World War ancestors
Were your ancestors runners in the First World War? Find your Great War relatives in millions of online military records now.
More on this topic:
Share this article
About the author