Cultivate new connections in the South East of England with new parish records
4-5 minute read
By Jessie O'Hara
10 February 2023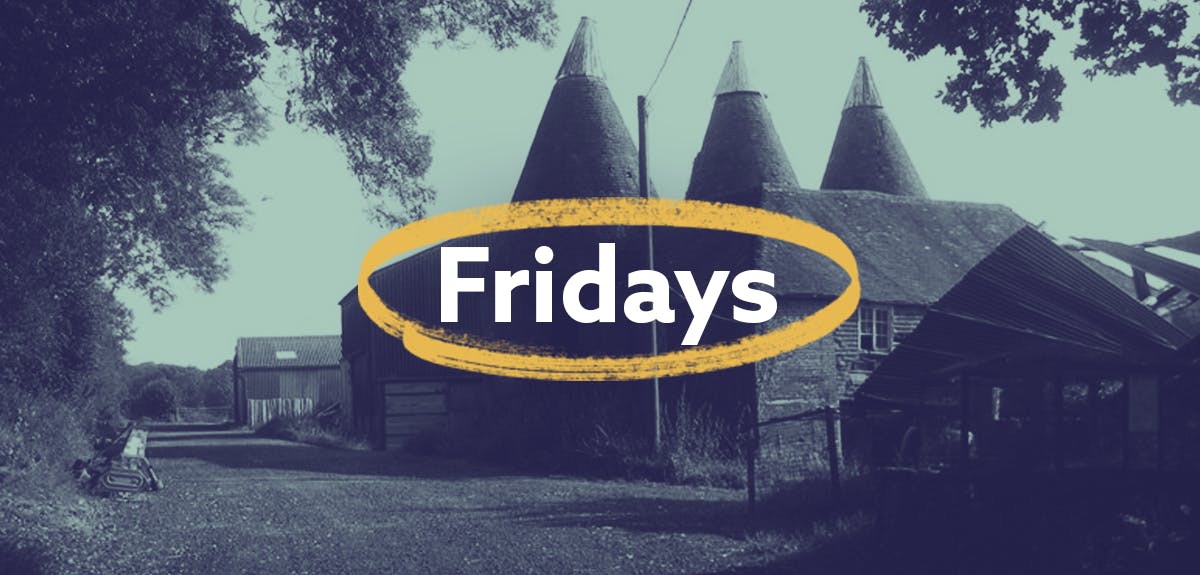 There's over 500 years of documented history to explore.
This week sees the release of nearly 60,000 records across Kent and Middlesex, and includes an incredible hand-drawn map of Hawkinge Cemetery. Read on for a full rundown of what's new.
We've added 52,883 new records to this collection, all from Middlesex and spanning 1540-1949. They cover 22 churches in the area, and you can find an updated parish list here.
Some of these new additions will have images, like the one above - if this is the case, make sure to check the original for extra details that may have been recorded.
Otherwise, these records will give the standard burial information: place and date of death and burial, birthplace, and full name. Some may also include an occupation, the father's last name, and the name of the minister.
You may find a link in the extra information field which could give you more detail on the church itself.
We've added 6,000 new records to this collection, from six churches in the area. Most records will offer the standard information: full name, death date, denomination, and the inscription where available.
That's not the showstopper of the week, though. If you have ancestors who you know were buried in Hawkinge Cemetery, you're in luck.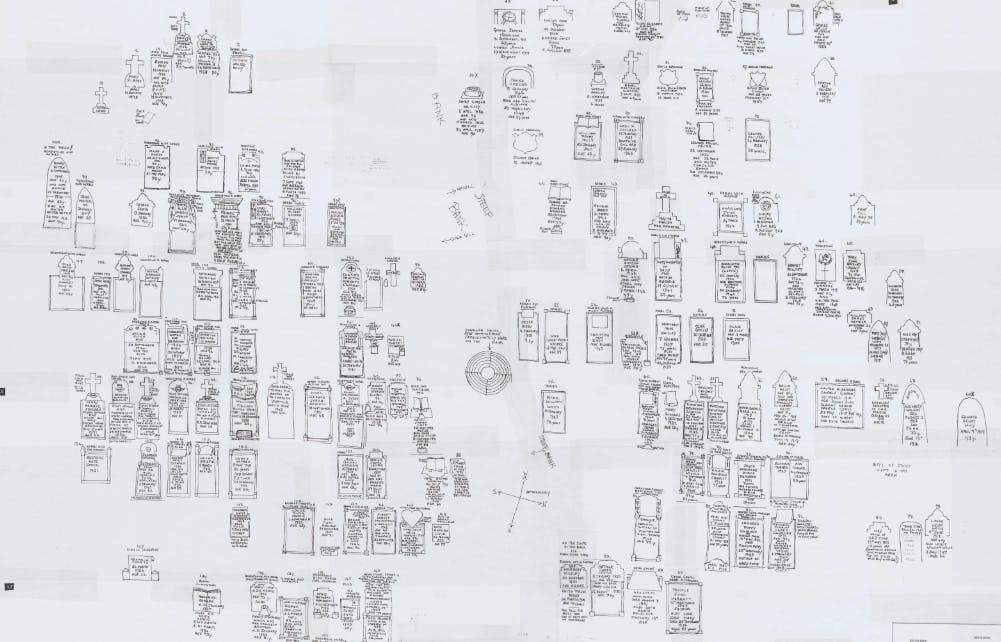 The records from this cemetery have come from a hand-drawn map created by a local couple, Marion and Jim Overton, between 2006 and 2007. In it, they have not only mapped out each of the gravestones, but the location of seats and flower pots, where there are steeper banks, and even the uphills and downhills of the graveyard.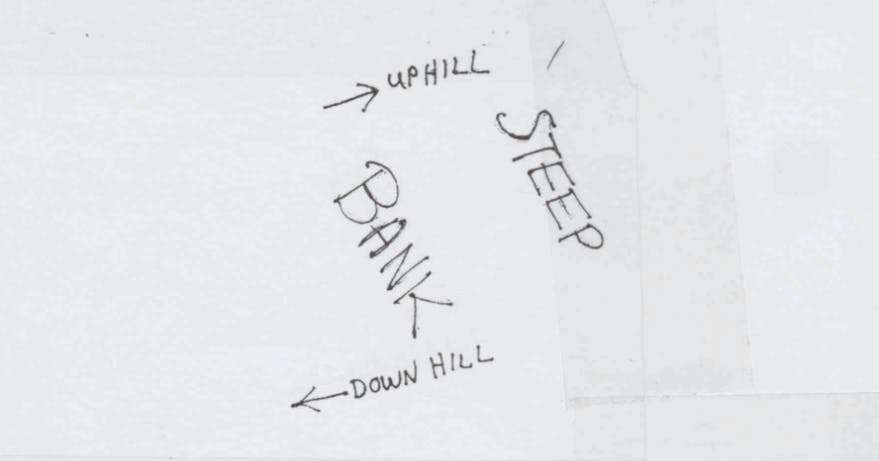 At the top of the page, Marion Overton writes:
"
'This is an approximation of where the graves are in relation to other graves by the names on them. It is not done by measurements of any kind and is just to give an idea to a searcher of the area to look in for a particular grave.'
"
She ends the note by saying:
"
'It has taken two years to get this information off of the stones, some being difficult to see and many needing to be unburied from the undergrowth (which my husband Jim did). We hope the results will prove useful.'
"
It is incredible work from Marion and Jim, and we're so grateful to have been able to scan such a wonderful and rare document.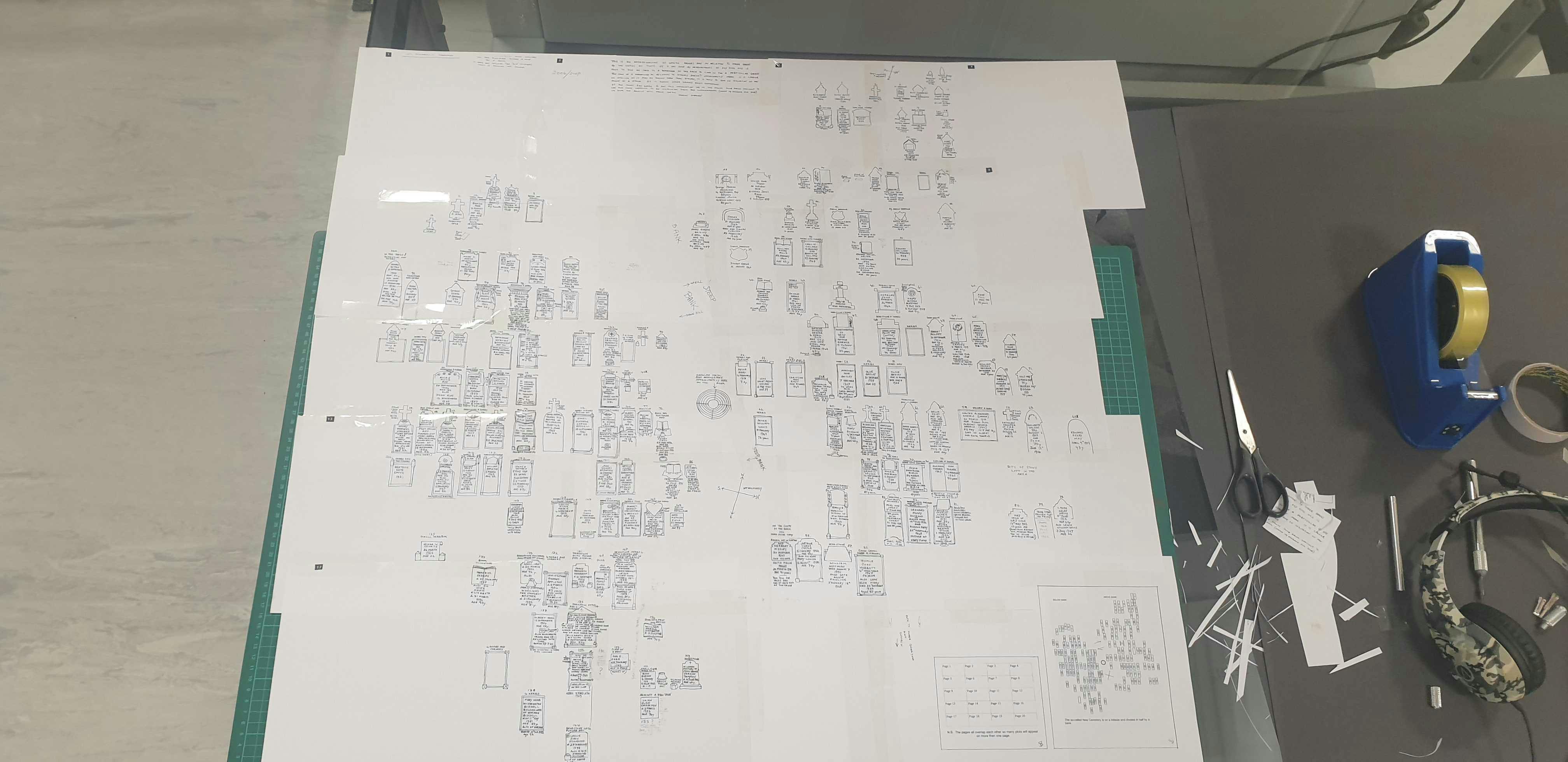 Each grave will include as much information as possible - the style of the grave, any flower pots or other decorative pieces that are there, plot numbers, and the inscription itself including death dates or next of kin. You'll also find multiple graves for RAF pilots, as there was a base nearby.

Even if you don't have relatives in the cemetery, it's fully worth taking a look at the image and seeing how much detail you can get lost in.
A huge thank you goes out to Marion and Jim Overton for their dedication and hard work.
Once you've had your fill of the new records this week (though we don't think we'll ever get enough of that map) then head up the country to Salford and Liverpool to explore our two new newspaper titles, the Liverpool Weekly Mercury and the Salford City Reporter.

We've also updated 28 of our existing titles this week, so here's a full rundown of everything that's new.
New titles:
Liverpool Weekly Mercury, 1889, 1892
Salford City Reporter, 1889
Updated titles:
Airdrie & Coatbridge Advertiser, 1994
Axholme Herald, 1996, 1999
Bristol Evening Post, 1999
Chatham Standard, 1960
Coventry Evening Telegraph, 1988
Croydon Advertiser and East Surrey Reporter, 1982
Eastern Mercury, 1889
Finsbury Weekly News and Chronicle, 1909
Gwent Gazette, 1987
Holderness Advertiser, 1999
Hounslow & Chiswick Informer, 1979, 1982
Leicester Journal, 1762-1778, 1780-1782, 1786-1804, 1809, 1819-1827, 1837, 1842, 1850
Liverpool Daily Post (Welsh Edition), 1966-1967, 1969-1970, 1972-1977
Nantwich Chronicle, 1982
Ormskirk Advertiser, 1985
Richmond Informer, 1992
Ruislip & Northwood Gazette, 1995
Salford Advertiser, 1999
Sevenoaks Focus, 1988
South Wales Echo, 1991
Surrey Mirror, 1998
Walton & Weybridge Leader, 1994
West Hull Advertiser, 1998
Western Daily Press, 1963-1964, 1966-1969, 1974-1975, 1984
Westminster & Pimlico News, 1988
Widnes Weekly News and District Reporter, 1899
Winsford Chronicle, 1968-1970, 1991
Wishaw Press, 1994
Got a burning genealogy question, or need some help locating and transcribing? Join our friendly Findmypast Forum on Facebook, where our community of 20,000 avid family historians will be more than happy to help.
More on this topic:
Share this article
About the author