Dive into our top five queer history books to celebrate LGBTQ+ History Month
7-8 minute read
By Mary McKee
7 February 2023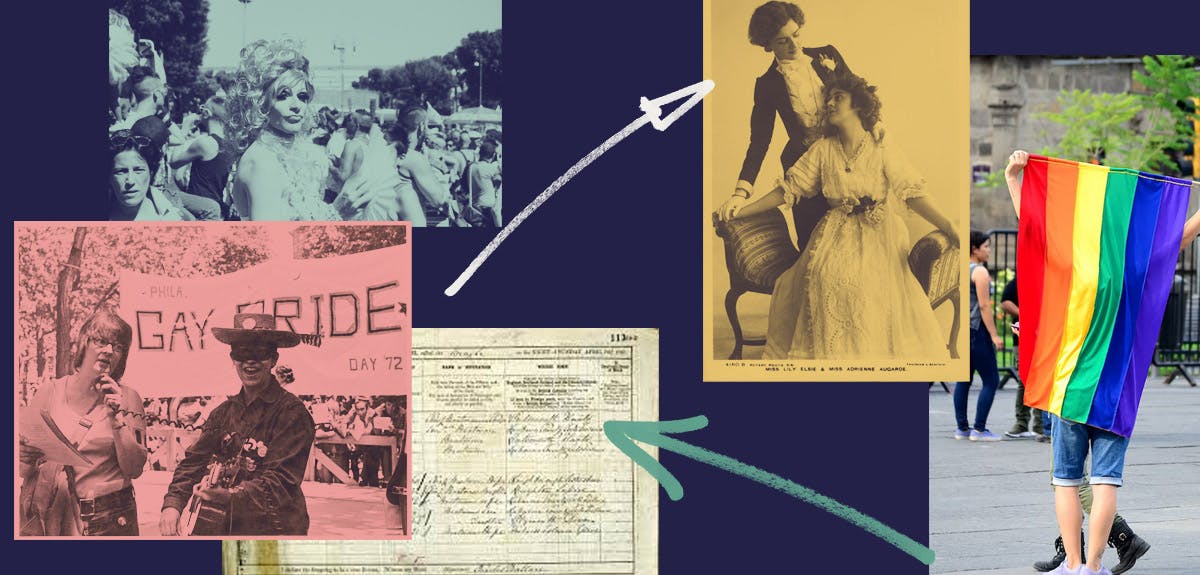 Love and identity have taken many forms throughout time, whether or not we had the labels to describe it. Here, expert Mary McKee shares her top books for celebrating, remembering and honouring queer history.
To celebrate LGBTQ+ History Month, I have pulled together a list of my top five favourite queer history books and in particular the ones that had a lasting impact on how I viewed the world around me.
These books helped me to create a new paradigm for how I viewed history and reading these was the first time I saw myself and my community reflected in history.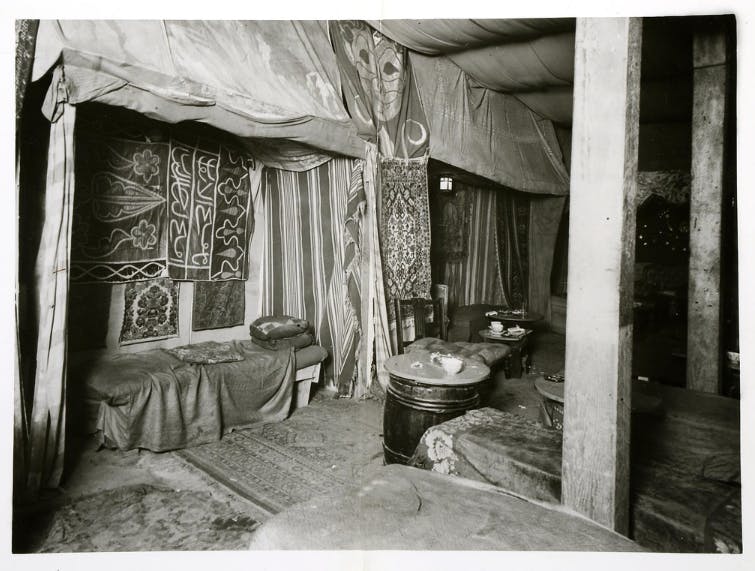 Most of these books will begin with an introduction to terminology and a warning against applying today's terminology to relationships in history. Even though the terminology has changed and developed to be more inclusive and explanatory, same-sex love has always existed.
The history of the world is filled with a plethora of relationship types and identities even if we haven't always used the same words to label or define them. What we can trust while reading history is that people have always attempted to live their truest lives and have always found ways express themselves within the context of their generation.   
1. Terrible Queer Creatures: Homosexuality in Irish History by Brian Lacey 
This was a groundbreaking book for me. For the first time, I started to understand what it meant to read history from a queer perspective, and it demonstrated to me how often stories and narratives that don't fit with the norm are ignored or dismissed.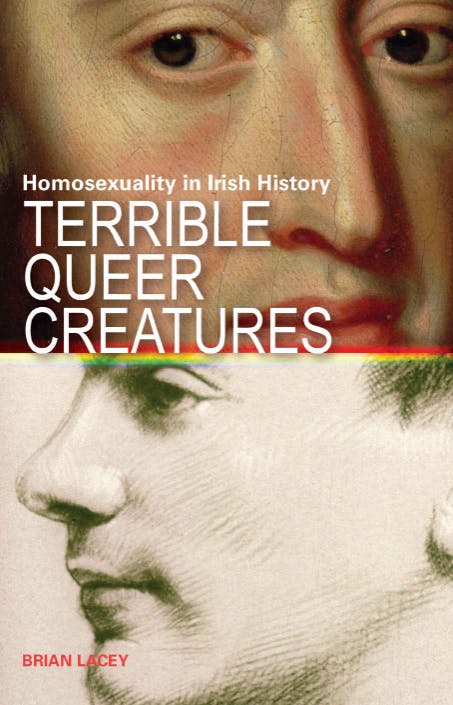 Lacey embarks on a broad history of homosexuality in Irish history from the Celts to the Irish Gay Liberation movements of the 1970s. As Lacey explains, before the early 2000s very little was written about queer history in Ireland pre-1970.
It was as if gay history only started with the reform campaigns. Lacey demonstrates that same-sex love is present throughout history with poets and princes of Gaelic Ireland, the earls of the landed gentry and the famous sodomy case of Oscar Wilde.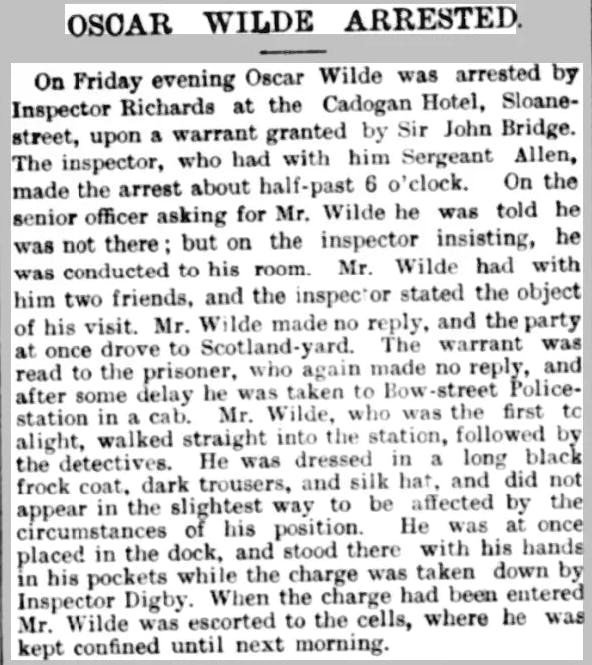 The book is easy to read, and Lacey has a lovely way of storytelling while breaking down complex historical events. This includes the link between the changing attitudes towards homosexuality in the early 19th century with the rise of industrialisation compounded in Ireland with the effects of the Irish Famine.  
2. Coming Out: The Emergence of LGBT Identities in Britain from the 19th Century to the Present by Jeffrey Weeks 
Reading the first book lead me to discover Jeffrey Weeks, the pioneering writer, activist and historian who specialises in sexuality. If you want to know about the history of gay people and LGBT rights movement in Britain, you must read Weeks.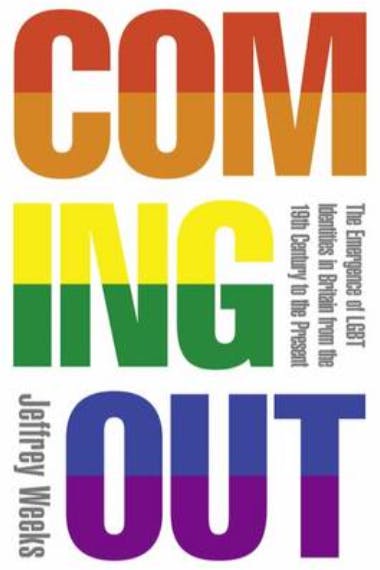 I recommend the 40th-anniversary edition, which includes a foreword about the 40 years after the release of the first version in 1976. When I was in university, I read the original edition from 1977 but as you can imagine, a lot had changed.
Coming Out begins in the 1890s with the development of language around homosexuality and the early homophile movements. It concludes with the rise of the Gay Liberation movement in 1970s Britain influenced by the radical sexual movements of the 70s. 
3. Out of the Past: Gay and Lesbian History from 1869 to the Present by Neil Miller 
Miller's book was published in 1995 and is the only book on this list that attempts an international survey of gay and lesbian history, although it does have a strong lean towards American history and events.
This isn't the type of book that is going to give you an in-depth look at an event, but it gives you a start. The bibliography is extensive so there's plenty of reading lists to create from there too.
Each section is filled with short chapters about specific events or people from history. Miller's wide scope covers political and legislative history, but he also branches into literature, film and culture.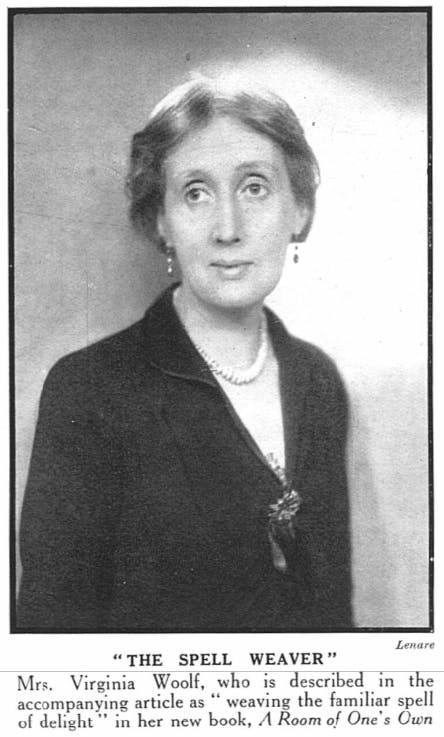 Alongside his exploration of events, he has included excerpts from well-known writers like Virginia Woolf and Radclyffe Hall as well as looking at other publications like The Men with the Pink Triangle.
Halfway through the book Miller spends a chapter dedicated to the birth of the gay liberation movement in the United States, starting with the Stonewall Riots, described as the 'hairpin drop heard around the world.' It is incredible to read about the bold acts of the early activists.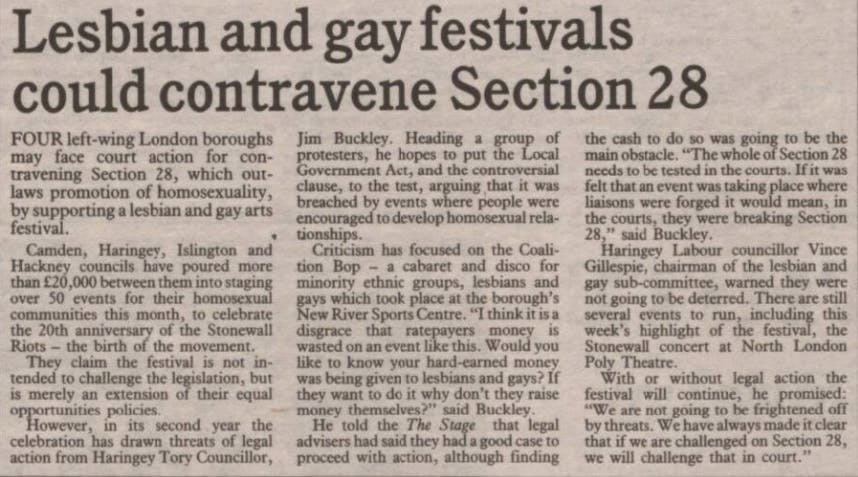 Miller details how gay liberation was influenced by other radical social movements of the time like the student movement and anti-Vietnam movements, but also notes the conflicts with others such as the feminist movement.
Since I bought this book, I have always kept it as a reference book. It is easy to dip in and out of the topics covered, but I find every time I go back to it, I discover something new.  
4. Same Sex Love 1700-1957 by Gill Rossini 
My copy of Same Sex Love is covered in highlighted lines, notes in the margins and bookmarked pages with stickers (never dog-eared though, I wouldn't do that to my books).
I have always been amazed by the amount of research that went into the book and the incredible stories that Rossini was able to uncover like the two women whose marriage was registered at a Cheshire parish in 1708. Every page is filled with stories of same-sex love from British history.
Another incredible story is the Masked Ball of 1880 in Manchester. A costume ball was raided in Manchester and resulted in many men being arrested for indecent behaviour.
Afterwards, in the newspapers, the attendees were described as men dressed in female attire. The arresting officer described the strange dancing he observed and how they were kicking their legs about. You can discover the details of the event and arrests with just a quick search in our newspaper archive.
You can tell this book is written by someone with a love of family history and the wealth of records we use to build our family trees. I was joined by Gill Rossini for our Findmypast at Home series and you can watch our full discussion here.
Warning: my dog starts barking about two thirds of the way through, so watch your volume!
5. Queer London by Matt Houlbrook
My final book comes from culture historian, Matt Houlbrook, of the University of Birmingham. Houlbrook uses previously-unknown sources like private diaries and letters to detail queer life of early 20th-century London.
This in-depth look at hidden queer history demonstrates both the diverse and flourishing social scene alongside the constraints and exclusion of queer people.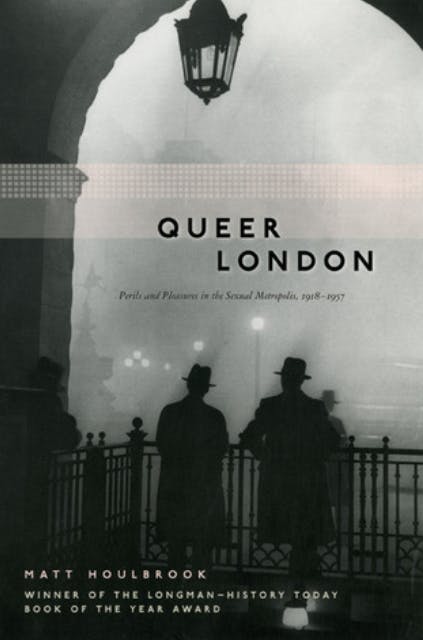 The narrative is bookmarked by two events which highlighted public concerns and at times hysteria around homosexual behaviour and the vulnerability of homosexuals to blackmail. But these two events are also key points to show the change and progress in British society towards same-sex relationships.
The book begins with the Black Book libel trial involving Maud Allan, a celebrated West End dancer in 1918 and allegations of lesbianism.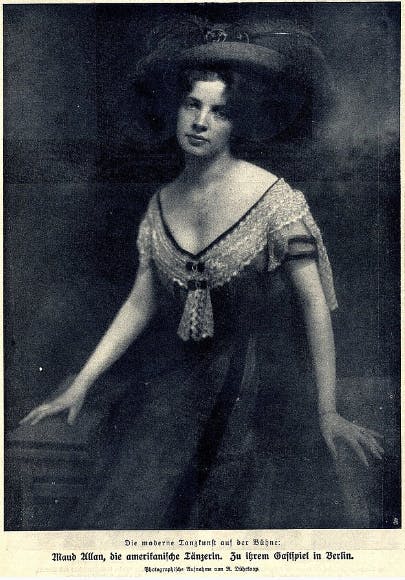 The book ends with the Wolfenden Report of 1957 which concluded that homosexual acts should no longer be criminalised and led the way to decriminalisation.  
Bonus: the next book on my reading list
Next for me to work through is Same Sex Intimacies: Families of Choice and Other Life Experiments by Jeffrey Weeks, Brian Heaphy and Catherine Donovan. I am always interested in how we document our relationships. In the realm of family history, it can be difficult to document relationships outside of the set pedigree chart, but not impossible.
This book is taking a look at a range of non-heterosexual relationships in our lives. The book opens with:
"
'Our families are increasingly a matter of choice, and the choices are widening all the time.'
"
It looks at ways non-heterosexual people have created meaningful relationships for themselves outside of their biological family, and discusses the ever-changing meaning of family in society.
Want to delve into more LGBTQ+ history? Head over to our LGBT History Hub and explore the ways we can shed light on and celebrate the lives and loves that have historically been in the shadows.
More on this topic:
Share this article
About the author