Celebrating LGBTQ+ history at Findmypast
The LGBTQ+ community are an important, yet often forgotten, subsection of society. From Oscar Wilde to your very own ancestors, explore lesbian, gay, bisexual and transgender histories with Findmypast.
Highlighting LGBT stories
LGBT people play a crucial part in British history and culture. Explore their lives via our History Hub today.
Tracing your LGBT ancestors
It's likely that we all have LGBT ancestors in our family tree. When tracing a family member that you suspect may have been lesbian, gay, bisexual or transgender, there are a few tips and tricks that will help you to maximise your exciting discoveries.
Essential sources for LGBT family historians
If you suspect the ancestor you're researching was part of the LGBT community, you may need to get a little inventive with how you use traditional family history sources.
How much do you know about LGBT history?
Are you a gay history expert, or do you not know Sappho from Sylvia Rivera? Take our ultimate LGBT history quiz to find out. Together, we can uncover and celebrate history's important LGBT stories.
The growing field of Queer history
Queer history is at the frontline of the more personal historical research of recent decades. Family history records are an invaluable resource for anyone interested in Queer history, as discussed by Findmypast expert Mary McKee and Dr Justin Bengry, Lecturer in Queer History at Goldsmiths University.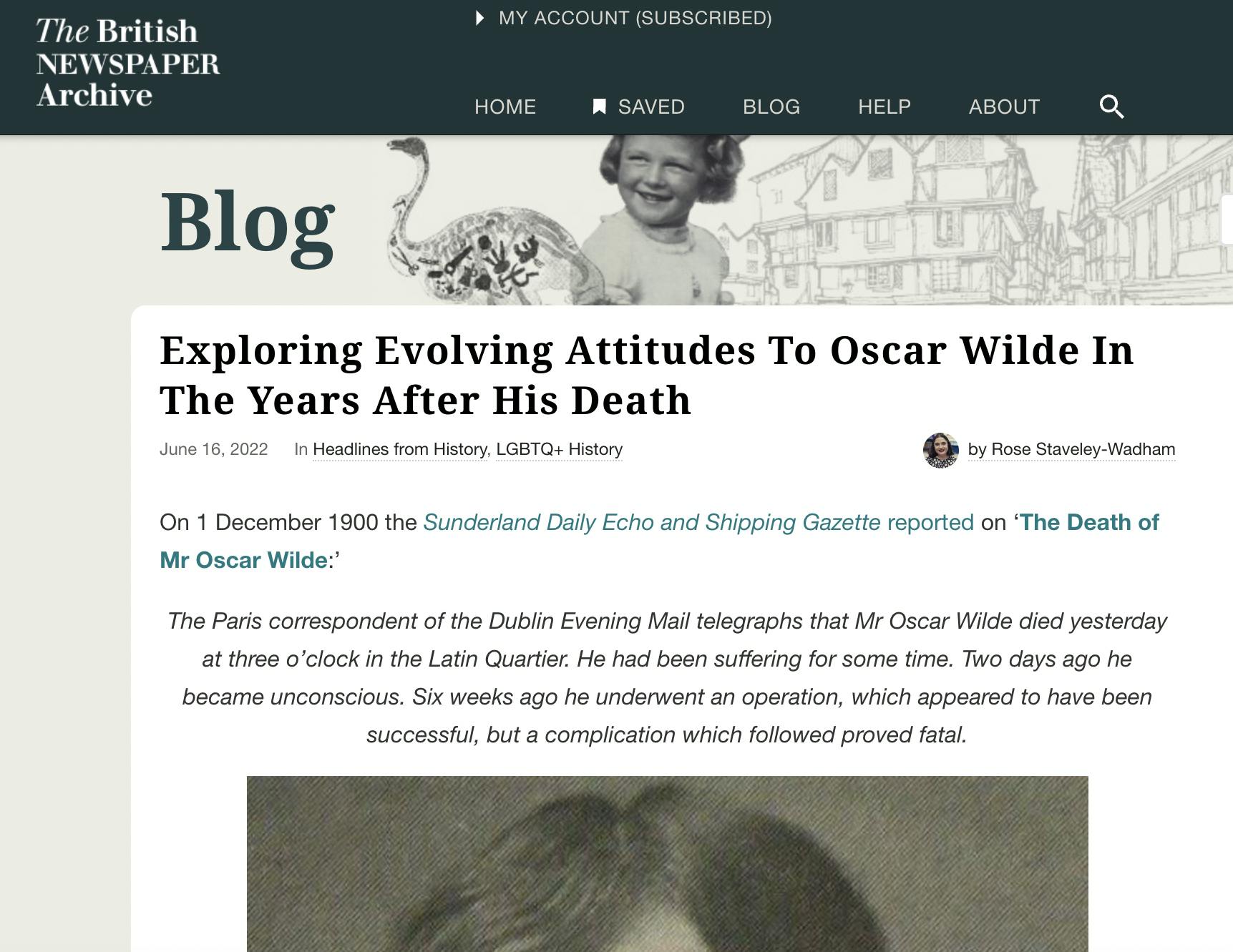 Discover even more stories with the British Newspaper Archive
From pioneering transgender fighter pilot Roberta Cowell to the history of gay pride parades, there's a massive range of LGBT topics to explore on the British Newspaper Archive blog.
LGBT history resources from around the web