7 must-read books from Findmypast expert Jen Baldwin to discover your ancestor's migration
6-7 minute read
By Jen Baldwin
7 November 2022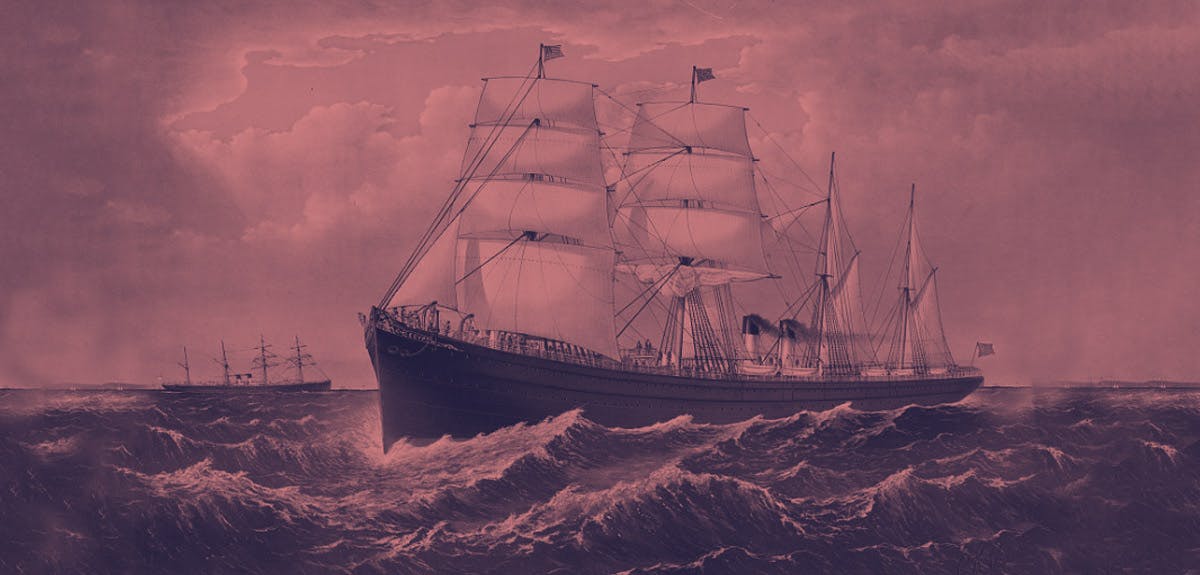 Was there an adventurer in your family? Did the idea of risking everything across the seas appeal to your ancestors? Let's explore 7 of the must-read books to understand immigration history and the British diaspora.
Exploring the movement of your ancestors can be a particularly rewarding aspect of family history. They may have been original settlers to the New World, or war brides making a home with a soldier. No matter where they went or when, you'll want to understand the history, law, and process they went through.
The motivation for this learning may be best summarised by an author featured in this list, Valerie Knowles, who states in the introduction to Strangers at Our Gates:
"
'The people who have come to Canada have by their efforts and talents fashioned this country's institutions, political and economic character, and cultural diversity. In short, they have made Canada what it is today'.
"
This is true for every corner of the world, as the British diaspora has found its way into nearly every country and culture. Each of these individual people is someone's ancestor. To understand their life, their journey, and their impact, we must first understand the world in which they lived and why they chose to leave it.
To obtain this breadth of background information, I recommend the following texts. They're presented in chronological order, so you can jump right to the point in the timeline you are most interested in!
1. Strangers at Our Gates: Canadian Immigration and Immigration Policy, 1540-1997 by Valerie Knowles
For such a massive time period, the author summarizes the topic extremely well, offering a concise introductory read to the topic.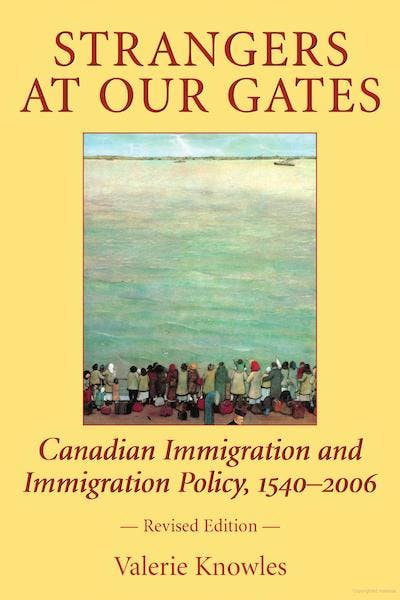 This work gives an excellent description of the Canadian immigration schemes in the early 20th century, including Home Children, domestic workers and refugees. It covers these programs' policy changes, and applies to other countries.
2. Albion's Seed: Four British Folkways in America by David Hackett Fishcher
This text, though focused on America, works its way through four major time periods, ranging from the earliest "Exodus of the English Puritans" starting in 1629, to just before the start of the American Revolution.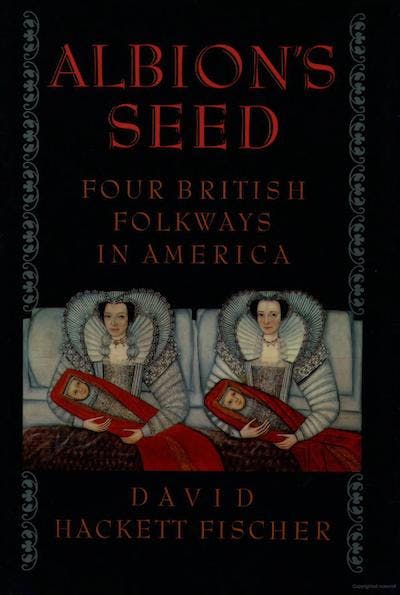 It's a hefty read, but well worth the investment, as you gain perspective on a number of cultural issues that motivated our ancestors to board vessels for the New World.
3. Migration and the Origins of the English Atlantic World by Alison Games
If the Colonial period is your interest, this is an absolute must. The study focuses on the year 1635- a year of mass migration out of England.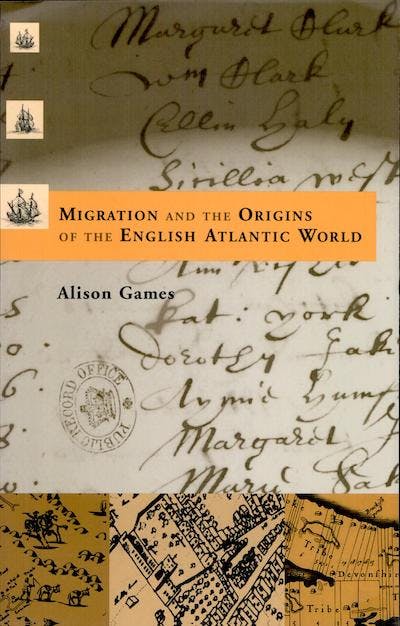 It offers a deep dive into who, when, where, why, and how individuals were participating in the world of migration, trade, and business that stretched far beyond the Continent.
Even better, the author uses specific examples, with names in her supplementary tables (I even found my own ancestor in this book!).
4. The Fatal Shore: The epic of Australia's founding by Robert Hughes
A read that goes much further than just the immigration story, this really is essential for understanding the early colonisation of Australia and New Zealand.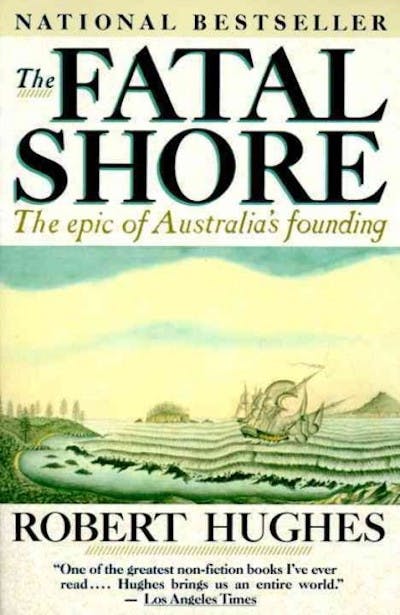 With detailed descriptions of transportation, one of my favourite elements is the chapter on the voyage itself. It provides very personal examples of transported prisoners making an attempt to get their wives to join them. It goes into the reasons why (and why not) they were able to.
5. Voyagers to the West: A Passage in the Peopling of America on the Eve of the Revolution by Bernard Bailyn
Going back to the American colonies, this Pulitzer Prize-winning book begins where others end, around 1760. It works its way through British policy, an evaluation of the type of immigrant we see in this period, namely indentured servants, and where they ended up (learn more about indentured servants and available online records).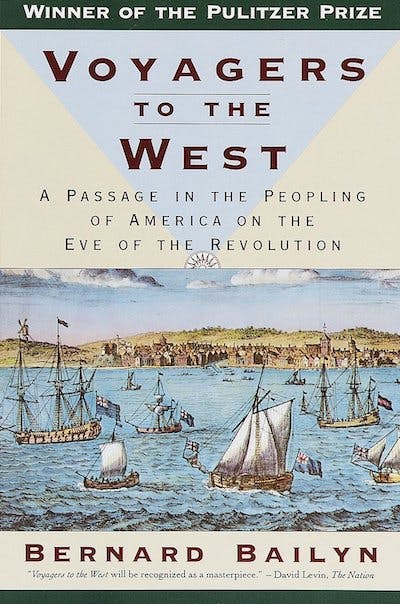 It also includes a number of tables that work through topics such as if emigrants travelled alone or in groups; the composition of families; occupations by place of origin (England vs Scotland); and mean ages and numbers of various types of emigrants.
Bonus read! Bailyn also published The Peopling of British North America: An Introduction identifying the larger themes that are included in Voyagers to the West. If you want a short summary first, start here.
6. Tracing Immigrants through the Port of New York: Early National Period to 1924 by Anne Sibert Buiter
This wave of immigration is overwhelmingly European. The author devotes entire chapters to who those people were- Irish, German, Italian, Austro-Hungarian and Polish, Jewish and others from the Russian Empire, Puerto Rican and Afro-Caribbean immigrants.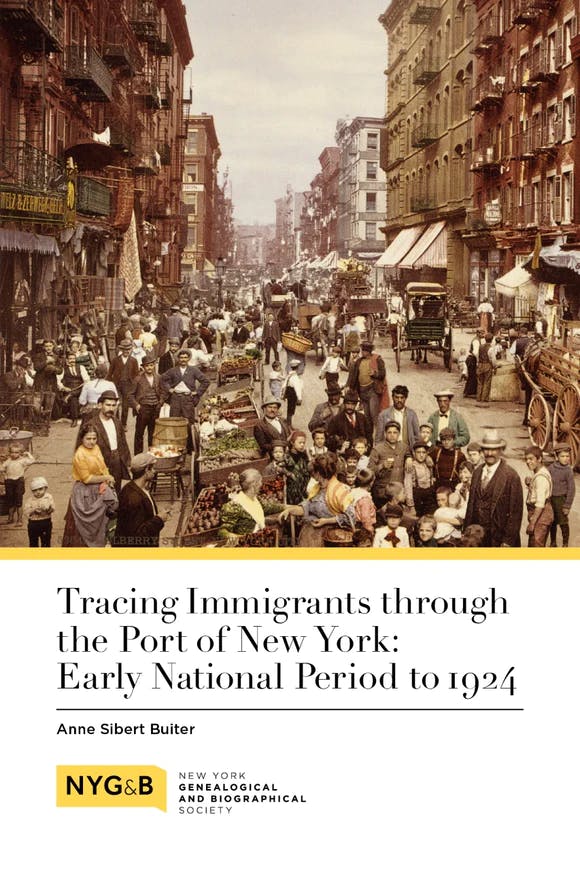 She also examines the records from several nations and puts them into context with historical law (including US federal records, naturalisation records, and other materials that lead to immigration sources).
British, French, German, Scandinavian and Belgian records are described, among others. If your interest is in the European movement, start here.
7. Unlocking the World: Port Cities and Globalisation in the Age of Steam, 1830-1930 by John Darwin
Covering the most recent time period, this is another new work, published just in 2020. It allows us to work through the period of modernisation and covers the essential years of World War 1 and the inter-war period.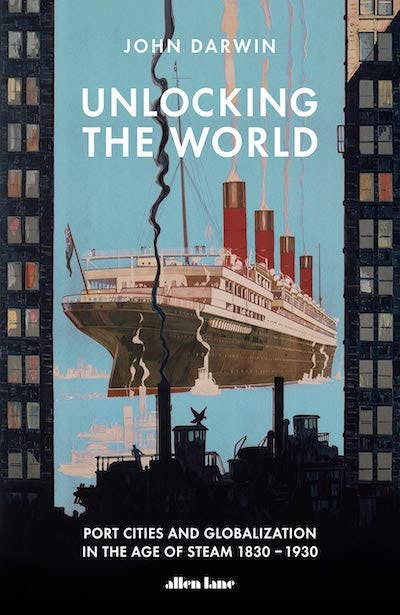 While this is focused more on trade and industry, it also moves us into rail history as part of the process of globalisation, a key factor in this period. Another added benefit is the frequent use of maps across the text; I haven't yet met a map I didn't like.
Of course, the journey is just part of the story. We can use a number of different resources to put the pieces together.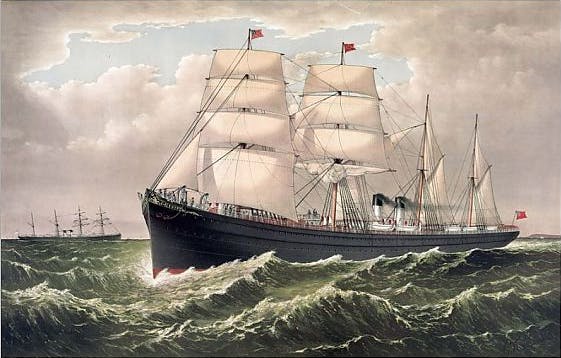 These records may be found in both countries; a thorough examination of all that is available to us can be very helpful in this endeavour.
One last guide you may want to add to your library is the Guildhall Library Research Guide on The British Overseas, which lists historical materials held in British repositories for tracing births, marriages and deaths of British people overseas, largely before 1945.
Though it was printed in the 1980s and many of these records have now been made available online, it is a good resource to check against.
There are hundreds of options on the topics of migration and immigration. What are some of your favourites? We'd love to know. Join our forum to engage with the Findmypast community.
To hear more from our team of historical experts on everything from migration to the 1921 Census, explore our History Hub.