Quiz: How well do you know your Anzac history?
1 minute read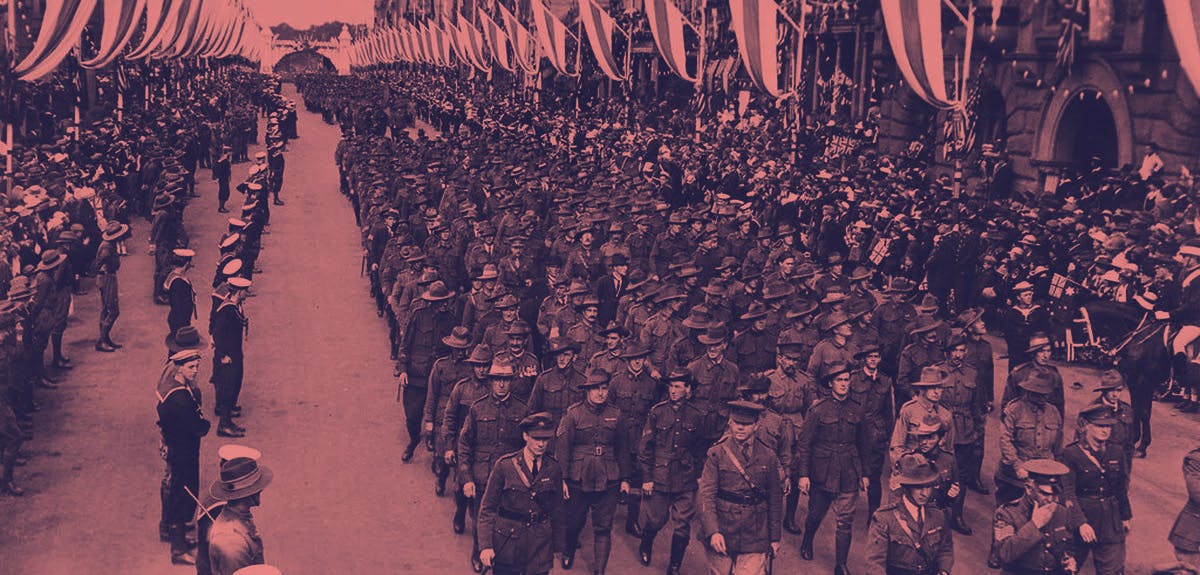 Test your knowledge with our military history quiz before discovering your Anzac ancestors and their amazing stories in millions of Australian and New Zealand military records.
Anzac Day is marked every year on 25 April to commemorate the war efforts of Australians and New Zealanders throughout history. The day was originally created to honour the members of the Australian and New Zealand Army Corps (ANZAC), giving it its recognisable acronym.
How much do you know about Anzac history? This brainteaser will separate the proud history buffs from the wannabes. See how your knowledge stacks up, then share the quiz and challenge your friends and family to beat your score.
Discover your Anzac ancestors today
Findmypast has everything you need to trace Anzac ancestors, unearth their remarkable stories and preserve their legacies forever. Delve into millions of Australian and New Zealand military records to find your family heroes. Then, save their details on your online family tree, keeping the memories alive forever. Our ancestors sacrificed so much for us. Their incredible life stories deserve to be told.
More on this topic:
Share this article
About the author