How to use the free Findmypast app for on-the-go family history
4-5 minute read
By Niall Cullen
1 March 2023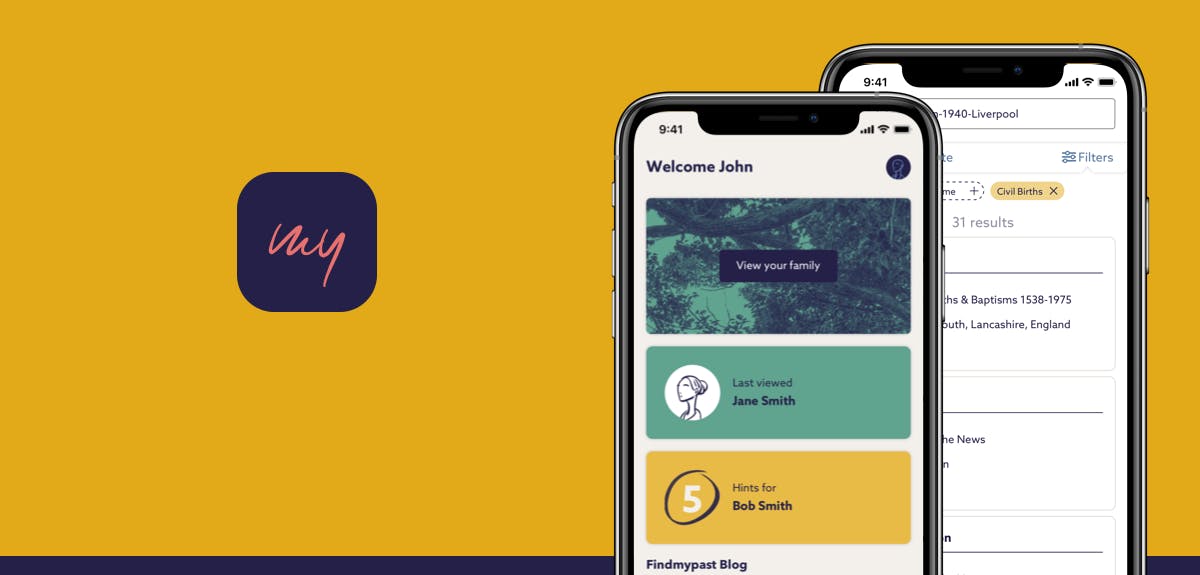 Take your family tree with you wherever you go with the free Findmypast app.


We know that convenience is key in this day and age, which is why we want to make sure that you can review hints, search records, and access helpful guides on-the-go.
But what does the Findmypast app offer?
The app is your perfect research companion, making it more convenient than ever to manage your Findmypast family tree. It's a free, easy way to visually organise your family history and all you need is your phone.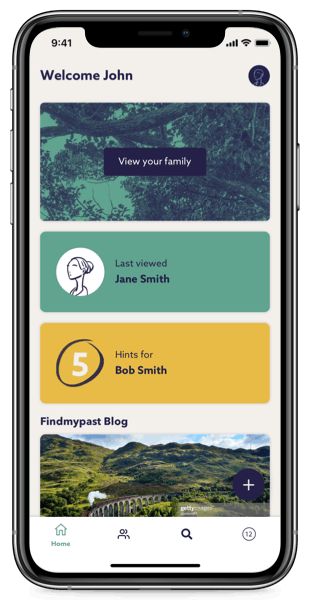 You can add new relatives to your family tree in an instant and easily prune the branches by deleting ancestors that don't belong there.
No more needing to go to your computer for a record search. You can delve as deep as you like into our record collections, anywhere, any time from the Findmypast app.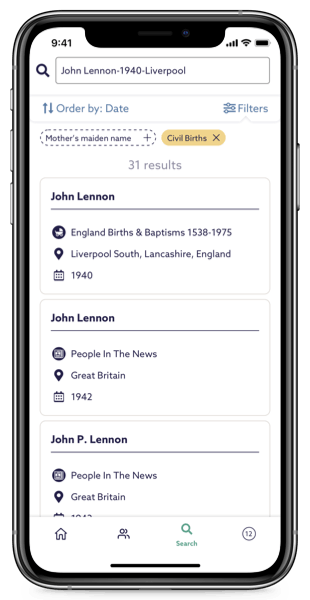 You can also filter and sort the results and if you have a paid subscription, view transcripts and original record images to print or download.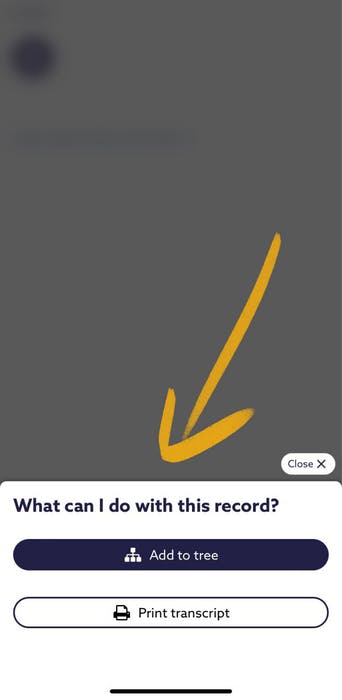 To add a record to your tree, just tap 'Do something with this record', and then 'Add to tree'. Tapping 'Print transcript' will also allow you to save a PDF version to your phone, or send it to someone who might be interested.
Handy hints, but completely mobile? Yes please. You can review potential record matches on the go.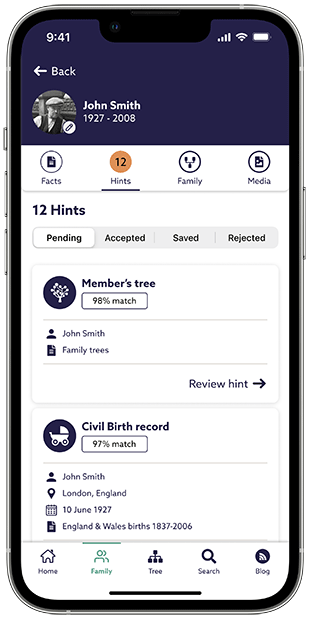 Findmypast hints are gathered based on names, dates, birthplaces and marriages. They can help you glean vital information from censuses, military records and more. With the Findmypast app, you can keep your family tree ship shape by easily accepting or rejecting your hints, or saving them to check later.
Give a face to the name by adding photos to your family tree. With our app, you can snap and upload pictures from your phone or tablet and assign them to your ancestors.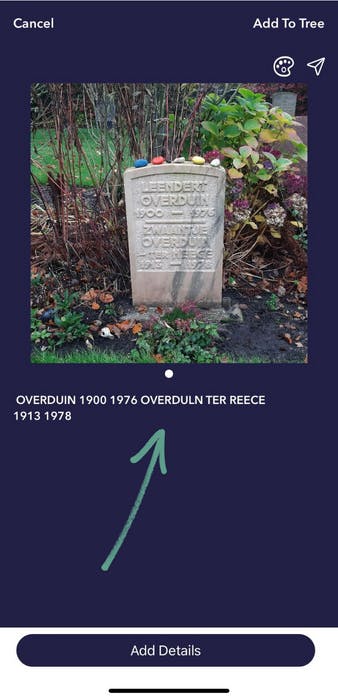 You can also take photos of graves, and, like magic, the app will automatically transcribe the text it can read from the photo. You can then add these details to the relevant ancestor on your family tree.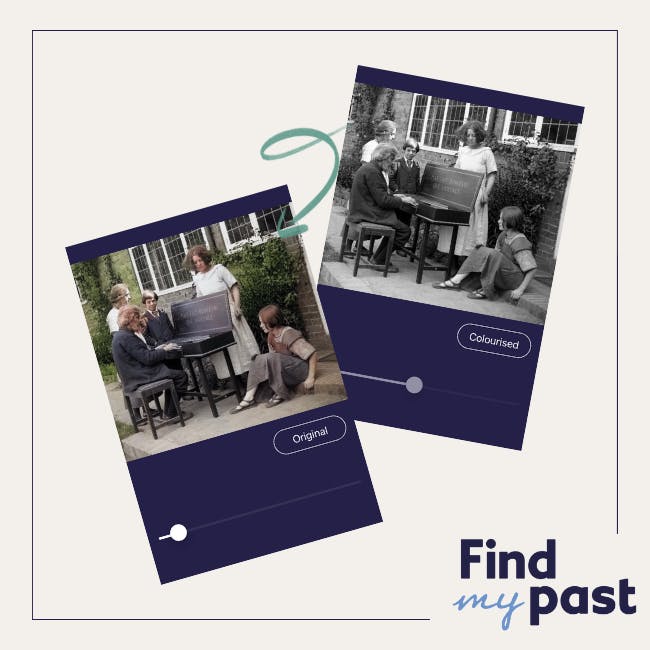 What's more, you can use the app to colourise old photos if they're sepia or black and white, bringing your ancestors to life like never before.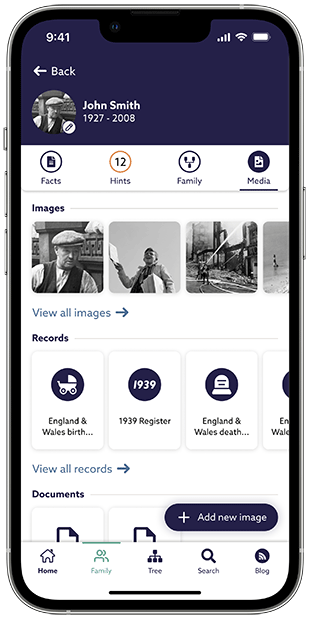 For an at-a-glance view of all of the photos and records you've saved for each ancestor, tap the media tab of their profile.
Create your ancestors' profiles
Build a fuller picture of a relative's life by creating a profile for them on the app.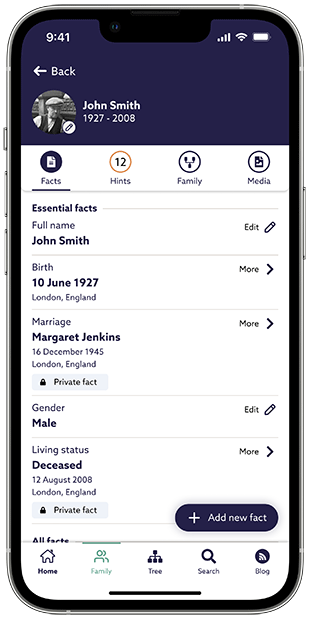 It lets you view the most important details in their life story all in one place and any changes you make will be saved in your tree, whether you view it on a desktop or in the app.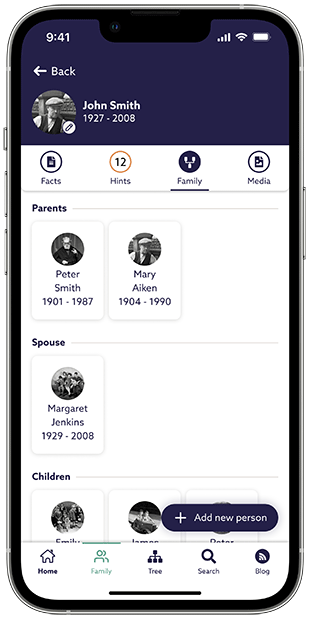 Use the family tab on your ancestor's profile to see their relationships with other family members, easily switching between relatives with just a tap.
If you fancy some reading on your commute, then you also have our entire blog at your fingertips.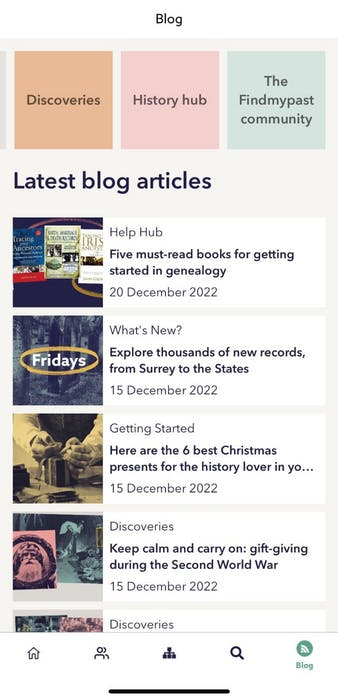 There's never been a better time to take your family history with you wherever you go with the ultimate on-the-go companion app. Download to your smartphone or tablet for free today.


More on this topic:
Share this article
About the author