We're hitting the road (virtually) with the 1921 Census
1-2 minute read
By Niall Cullen
24 December 2021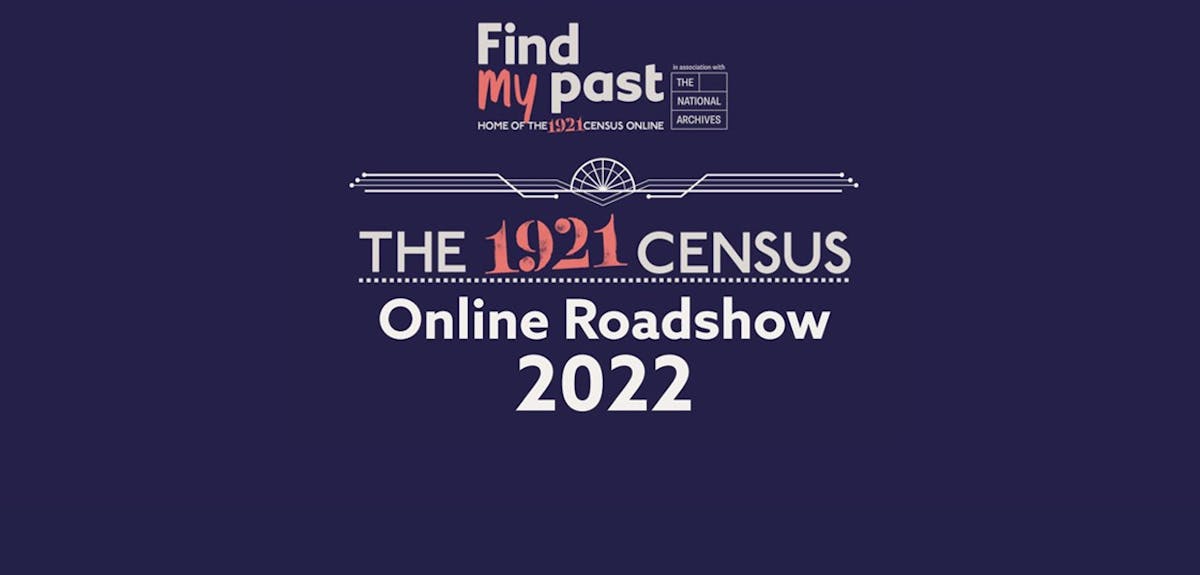 Join us as we take the 1921 Census of England & Wales on a whistle-stop online tour of every corner of the UK and beyond. 
After years spent digitising the 1921 Census of England & Wales, it's ready for you to unlock the countless stories, secrets and surprises contained within. To help you make the most of this unique snapshot of recent history, we're taking it on the road (well, virtually) and bringing it directly to you in your local region.
Between January and May 2022, we'll be delivering over 70 online talks in partnership with family history societies, archives, libraries and institutions spanning the length and breadth of England & Wales, as well as special events with our friends overseas in the United States, Australia and New Zealand. Select the poster below to download a larger version and find out when we're visiting your neck of the woods.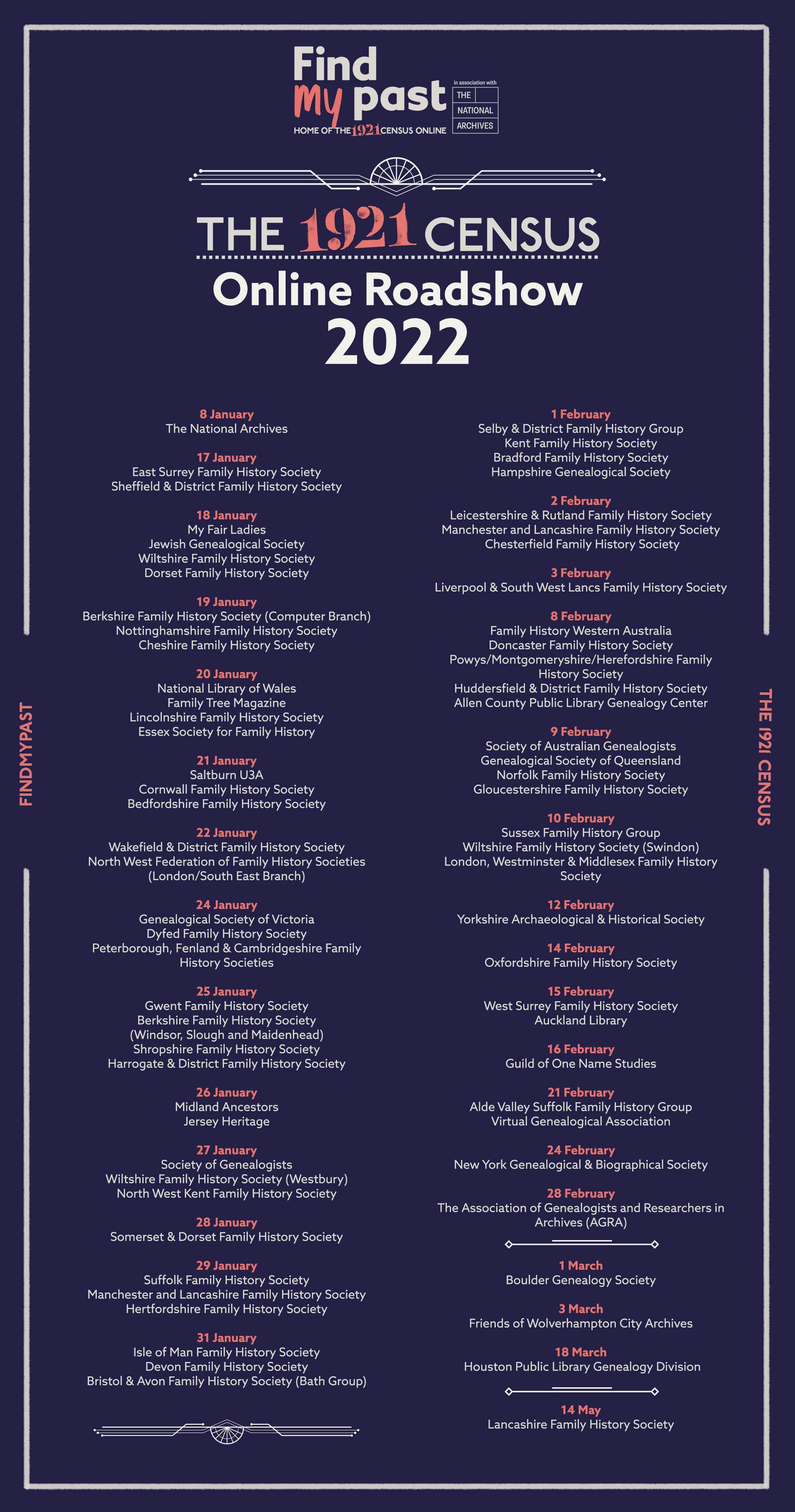 Our team of family history experts is getting ready for a hectic touring schedule over the next few months but can't imagine a more fulfilling way of spending the time. Along with the historical context, tips for effective searching and using it to trace elusive relatives, you'll learn how the 1921 Census can help you understand your ancestors' lives better. And your own.
The roadshow kicks off with our census morning at The National Archives on 8 January and runs all the way through until 14 May. To claim your spot at one of these unmissable online events, contact your local society or organisation. Plus, follow @findmypast on Facebook, Twitter or Instagram where we'll post weekly updates on upcoming events.
More on this topic:
Share this article
About the author